Elettrostatiċi Plastik separatur-HB1500
Dettall tal-prodott
prodott Tags
elettrostatiku Plastics separator-HB1500 is the latest invention high quality with CE with CE certificate 1 Year Warranty. In order to ensure normal operation of the captain during electrostatic separation, ABB high quality motor, EASYCON PLC control system, WINPARK temperature controller, kunlun state touch screen and YIJIA industrial control relay are selected.
product parameter (specification) of elettrostatiku Plastics separator-HB1500
Plan No.

Product Name

Description

Volume

Output Capacity

1

Electrostatic Plastics Separator-HB1500

Electrostatic Plastics Separator  * 1

length:9000mm;
width:5100mm ;
heigth:5800mm

1-1.5T/H

Feedling Silo * 1

Screw conveyor * 3

Bucket Convegor * 7
Product feature and application of the Electrostatic Plastics separator-HB1500
1)      Applied to the mixed plastics that can not be separated by the density of the flotation process
2)      Available in separting mixed plastics,such as:
a)      PET PVC
b)      PP PE
c)      PC PMMA
d)      ABS PS PP
3)      Purity: 98%-99%.
4)      Safe low current: 2mA-4mA.
5)      Power:110KW-130KW
6)      Floor Area:90-95㎡
production details of Electrostatic Plastics separator-HB1500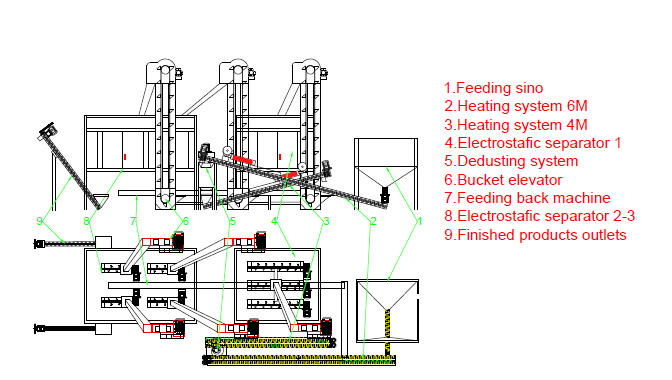 Product Qualification of Electrostatic Plastics separator-HB1500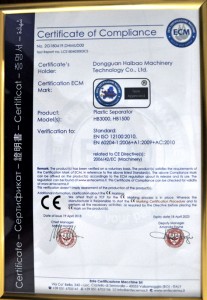 deliver,Shipping And Serving of Electrostatic Plastics separator -HB1500
Delivery within 45 days
Full 1-Year Warranty;
1)     Q:how about the plastic diameter deal by machine?
A:22MM-28MM
2)     Q:could u sort the metal by Electrostatic Plastics separator,for example copper, aluminum or zinc etc?
A:I am so sorry that can not deal with metal.
1)      Q:can u send me the detail and files of metal separator and NIR Optical Sortor?
A:metal separator and NIR Optical Sortor is still trial-praduce,we predict it will be sold in the end of December.
Operating movie:
https://youtu.be/nJ8G2xHlqO0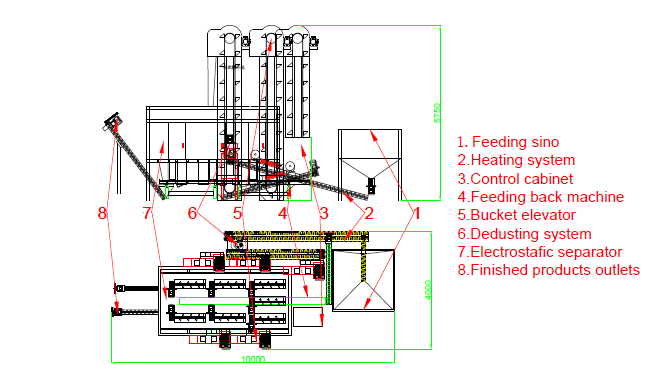 ---
Preċedenti:
plastics color sorter
Li jmiss:
Elettrostatiċi Plastik separatur-HB3000
---
Ibgħat messaġġ tiegħek lilna: